Are You Fed Up With Boring Workouts, Lack Of Accountability, Being Lost In The Crowd, And Lack Of Motivation In Your Present Routine?
The Training For Warriors (TFW) BootCamp at SBG is Athens' groundbreaking fitness program for men and women. Using the same principles implemented in establishing our gym's foundation for producing world champions, we are confident this Co-Ed fitness program will be a huge success!
Emphasizing the same concepts taught by our master instructors, our goal is to provide a top-notch strength and conditioning program for people of all ages and fitness levels. The program combines resistance and endurance training, core strengthening and various other muscle toning/fat shredding exercises. The activities in our classes are designed to be both challenging and exciting.
Those aspects breed a camaraderie that allows each member to rely on one another for encouragement while reaching a mutual goal. Beginners are always welcome! Our program is designed for all fitness levels, from being able to challenge the most physically gifted to providing a starting point for those you just returning to the gym (or going for the first time)!
Rather than starting a monotonous, mind-numbing workout routine at your current gym, start fresh by participating in our boot camp that draws elements from our award-winning Martial Arts program. No two classes will be exactly the same! Classes will consist of exercises implementing kettlebells, battling ropes, medicine balls, free weights, suspension trainers, and kickboxing! This will be the most exciting and intense workout of your life! Boredom and plateaus will be a thing of the past! Time to raise the bar even higher and give your body what it craves!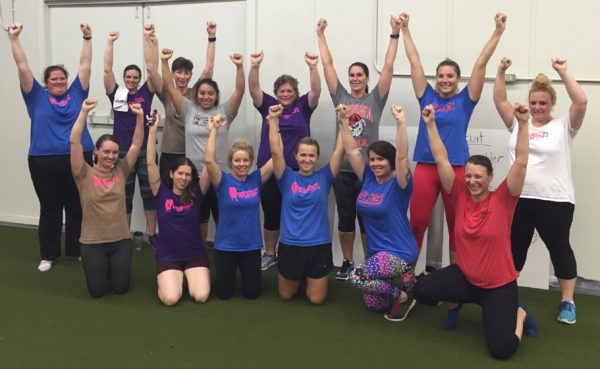 HOW IS TRAINING FOR WARRIORS DIFFERENT?
Before you START your first training session with us, we are going to personally interview you, create a dossier for you, and go over what benefits you are seeking to gain. Our program caters to clients.
Whether you are looking to lose a few pounds, shed many pounds, gain cardio, get tone, improve energy levels, improve health, or just have fun - We can help you... and you can count on us being here to help you every step of the way.
What is the personalized dossier?
Every participant in the Training For WarriorsBootCamp will have different goals. Some people have prior and current injuries. Some have personal information we will need to know about. All of this goes into the dossier - so that we are on the same page and can work together more efficiently. If you ask most gyms for your dossier - all they probably have is a folder with your contract in it!
It is also during this interview that we go over your current eating habits.
Then we go over what foods you like and dislike. From there, depending on your weight, body fat percentage, measurements, and other factors, WE develop a CUSTOMIZED MEAL PLAN just for you!
We will measure you and take your body fat percentage
During your initial interview, we also do a physical assessment. We will take your weight, measurements, height, and use calipers to measure your body fat percentage. Then we do a series of basic physical tests, like how many push-ups you can do in a minute, how many sit-ups you can do in a minute, etc... And all these numbers go into your portfolio.
EVERY MONTH YOU WILL SET GOALS AND BE TESTED IN ORDER TO HAVE TANGIBLE EVIDENCE OF YOUR SUCCESS! THAT IS WHAT MAKES OUR FITNESS BOOTCAMP DIFFERENT FROM ALL THE REST!
Find out more about our incredible Training For Warriors BootCamp by completing the brief, no-obligation form right here on the top of this page. When you do, we will send you everything you need to secure your place and take advantage of this opportunity. Sports are filling up, so please do not hesitate. Get started by completing the contact form today!
Request Information
Kids Martial Arts
Mixed Martial Arts
Training for Warriors