Athens Brazilian Jiu Jitsu Classes
Learn Jiu Jitsu and Get In Amazing Shape! April Specials!
Do you want to put yourself on the fast track to ultimate fitness, all while learning to defend yourself with the skills of a seasoned martial artist? When you take Brazilian Jiu-Jitsu classes at SBG in Athens, you can expect all that and more!
SBG is prepared to take your fitness training to the next level. Our experienced Jiu-Jitsu instructors teach students the basic skills up to expert level techniques as they gain confidence and discipline. Our students learn increasingly difficult Jiu-Jitsu techniques including takedowns, chokeholds, grappling, joint-locks and so much more as each student gets fit and ready themselves in any situation.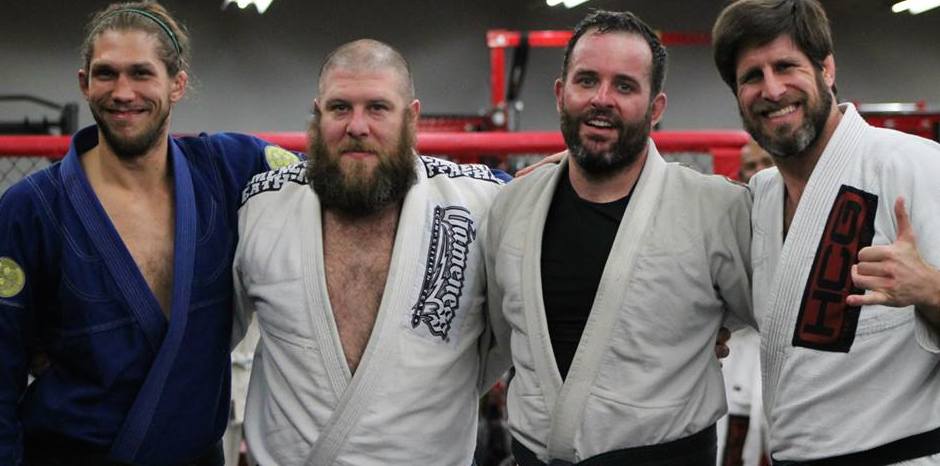 GET ON THE MAT AT SBG IN ATHENS!
Each new Brazilian Jiu-Jitsu class will help you perfect your self-defense skills so that you have the skills and confidence to protect yourself and your family. And, don't forget--as you learn Jiu-Jitsu skills that will make you fierce and ferocious, you'll be getting an incredible workout that will leave you looking--and feeling--nothing short of incredible!
Along with a great body and a mastery of self defense, you'll enjoy dozens of other benefits with our Brazilian Jiu-Jitsu classes, too. Just take a look:
You'll develop increased strength and flexibility
Your energy levels will go through the roof
The ability to predict your opponent's next move and respond with lightning-fast reflexes
Your daily stress will subside and become a thing of the past
Unwanted weight will effortlessly fall off and your clothes will fit better
Your self-confidence and self-respect will reach all-time highs
DISCOVER BRAZILIAN JIU-JITSU IN ATHENS
With new classes starting this month, now's the perfect time to get started. So don't let anything hold you back. Take a moment to complete the short contact form on this page and we'll give you everything you need to get started right away!
Reviews
*RESULTS MAY VARY - NOT ALL TESTIMONIALS ARE COMMON